Our newly polished web site is LIVE!!! and the spring wines are ready to go!
http://www.bigtablefarm.com/
and below is the spring letter from brian!

Farm and Winery News

We hope this finds you well. When Clare and I uprooted ourselves from Napa to Oregon 9 years ago we could not have envisioned our lives as they are today. We set out to find a little more space to expand our downtown garden and backyard chickens and to make wine. We exhausted our financial resources to buy what is now Big Table Farm, so we took small steps thereafter starting with just 150 cases and slowly working on the house and property – the winter cold flowed easily through the uninsulated house and it was painted pink both inside and out!

We did not dare imagine the adventure that has brought us to today – a beautiful barn and winery to compliment the (now warmer) circa 1890 farmhouse. The barn is now filled with a dozen beef cows, (we started with two!) Clare's stinky draft horses, of course goateo and plenty of hay for all. As the weather warms all are itching to get out on pasture which will happen soon…we are working on permanent fencing now to help us become even better at managing the grass in our pastures.

Our wine making journey has brought us to 3000 plus cases and to the point of building our own winery making sense – completed just in time to make the 2014 wines! We look forward to continuing to work in this new space and hopefully improve and refine the wines even more now that we have complete autonomy that was not possible in a shared (rented) space. That all of this is a reality is still stunning – we have to pinch ourselves from time to time. We are so appreciative of our fabulous wine customers who continue to encourage us and revel in our adventure too, we know we are not traveling alone.
As we look at 2014 in the rearview mirror we are still unbelieving to all that has happened and grateful to all who helped. We are continually amazed by those who seek our wines from all across the country and the world and by those who trek to our neck of the woods to see what inspires us. Thank you to all who have bought and enjoyed our wine, you are the threads that make the fabric.
The 2013 Vintage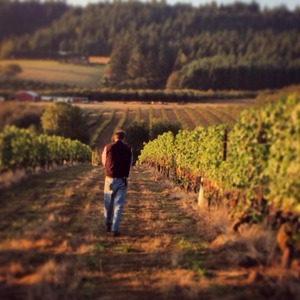 2013 was an amazingly beautiful summer, consistently warm but never too hot, allowing the vines to grow and ripen the fruit consistently and thoroughly. Excessively hot or cool weather slows the vines ability to ripen grapes. September however was very cool and brought us a few showers. Typically September is warm and dry and these last few weeks bring elevated sugar as the grapes reach final maturity, but without this last heat we reached maturity with very low sugar (brix).

Understanding this phenomena meant that we started picking mid September and consequently avoided the drenching monsoon rains of September 28,29. The resulting wines have fabulous ripeness, generous fruit and long soft tannins that are almost transparent at first sip, all framed by alcohol of under 12 percent in some cases. The wines are fresh and vibrant and delicious now and they are incredibly charming at the table.
As we prepared for this release we tasted the 13's alongside the same versions of 11 and 12 with several peers (we have very little library wine beyond 2011 – we didn't make much wine and we had to sell it all to make this thing work). And while there were certainly differences in perceptions and between vintages – the consensus (to my relief) was that the wines were all very consistent across vintages. I enjoyed the tasting and I hope you will enjoy these wines as well.
The Wines
2013 Willamette Valley Chardonnay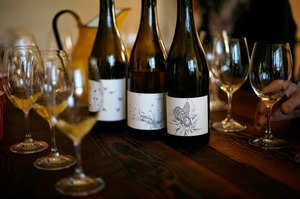 in addition to the fabulous fruit from Bieze, Durant and Wirtz vineyard found in the 2012 version of this wine, is the Yates Conwill vineyard. Located next to the famed Resonance vineyard, Steve Conwill and his wife Cathy planted (thankfully) a little chardonnay along with their pinot noir. We are continuing to see interest in chardonnay in Oregon and more is being planted, but not nearly as much as you might expect given its prominence in burgundy.
I think the ripeness of 2013 is most obvious in the white wines; aromatic, fruit and spice, a rich palate and moderate but balanced acidity that you might expect to be higher from a wine that weighs in at just over 12 percent. Per usual Clare loves this wine, has already consumed more than her fair share and I am pretty sure she has squirreled some away. Even though we made a little more this year, I would say if you want some, don't walk, RUN! Sooner than later is advisable. 476 cases produced, label is a BTF honey bee. 45 dollars



2013 Willamette Valley Pinot noir
As always, the whole is greater than the sum of the parts. In 2013 we bought pinot noir from 3 new sites in addition to the six we were already working with. This was a little bit of a panicked reaction to losing Resonance vineyard due to its sale to Louis Jadot in midsummer. The result is a little bit more of this wine to go around than last year and makes it a more representative sample of the greater Willamette valley. Native yeast, whole cluster ferments and gentle handling remain unchanged from past years and help create a wine that is bright, juicy with some spice and ready to drink now. Adorned by Duane, a BTF American guinea hog. 1534 cases bottled, 42 dollars
2013 Pelos Sandberg Vineyard Pinot noir
Working with Don Sandberg and the fruit he grows is an honor. His dedication to growing the best fruit possible for us and his own winery Iota cellars is truly remarkable. I think this is a commonality among those who live on the property where their vines are and Don is no exception. As a warmer site it tends to produce wine that has great fruit character and very approachable as a youngster. An acre each of pommard and Dijon 777 go into this wine to make it a stunner year in and year out. Don's disc, used to work cover crop into the soil, on the label. 303 cases produced, 48 dollars
2014 Laughing Pig rose – scheduled to be bottled April 8
th
. We will let you know as soon as it is ready to go. This first wine from the 14 vintage promises to be gorgeous. We are looking forward to spring/summer and having this wine around will make it all the better.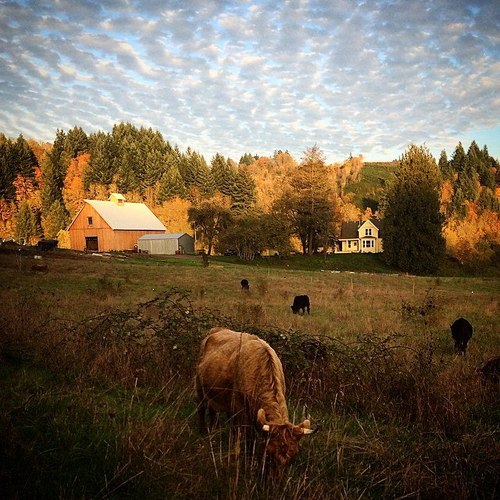 We will be participating in a few events (quite a few actually) in the upcoming months. We hope to see you!
March 13 – Simpatica 2013 BTF spring release celebration, Portland OR
March 14 – Oregon Chardonnay symposium, Dayton OR
April 14 – Pinot in the city, City winery, New York NY
April 25 – Yamhill Carlton AVA tasting, McMinnville OR
July 11 – Outstanding in the field – AT BIG TABLE FARM!!
July 24-26 – International Pinot Noir Celebration, McMinnville OR
Of note: repeated feedback regarding our shipping rates has led to action. We have moved to a tiered shipping cost structure that will hopefully be simpler for all to understand (thank you Tiffany!). We are also absorbing more of the costs associated with shipping in hopes that more BTF wine will end up on your table!
Thank you again to all who enjoy our wines, may the adventure continue!