Big Table Farm – Barn Raising

This is an invitation to you, our close friends and supporters, to participate in
a special project with us and
to be a part of our community as we take a big step for
us personally and for
big table farm.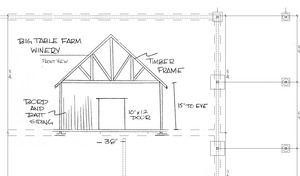 We have decided it's time to
BUILD A
WINERY for big table farm wines, right here on the farm. This will be a place where we can make the wine close at hand. We believe this will give us even more control over the quality of the wines, and will be an important step in building big table farm. We are daring to follow the dream.


As non-traditionalists, we are thinking outside of conventional financing to build this dream. We have put together a special package that we believe will bring you value and joy, as well as make you part of our FOUNDERS CIRCLE. Your participation will leave your names on the big table farm winery permanently, and make you a special part of the big table farm community.
THE OFFER – A six pack of 2012 Magnums which will include 5 of our vineyard designate Pinot Noirs. The 6th Magnum will be our "founders reserve", one special barrel that Brian will choose from the entire 2012 vintage that we will bottle into magnums for this specific purpose. This magnum will have a label that, true to big table farm form, will feature a piece of my art - that will also be made into a limited edition letter press print. As many of you know, we have not sold any magnums in the past, bottling only a few magnums each year only for special causes.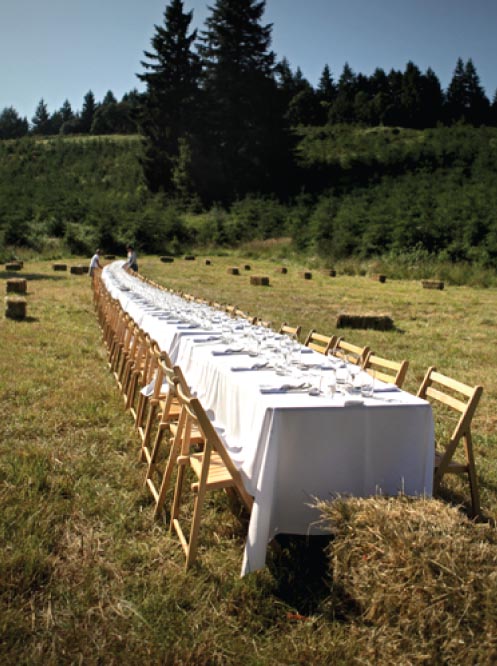 In addition to the wine and art, we will be throwing a big table farm feast – July 2014 -- big table style – for you, our founders, to celebrate the opening of the winery, and to thank all of you that have made this possible.

Your FINANCIAL PARTICIPATION of $1700 will build the WINERY

We are excited and a little nervous as we take this leap, but we believe in our hearts that this is the right next step and are excited to be able to open the doors to you all when we complete it.

Thank you for being part of our story, and we hope we get to count you in our circle of founders and raise a glass with you to celebrate.

Cheers!

Clare and Brian
---------------------
we have closed the founders circle offering we are thrilled to say we have over 80 founders who have helped us build the winery... Big Giant Thanks to all...
---------------------
photo of table courtesy of our dear friend Jeremy Fenske - http://www.jeremyfenske.com/
(and historic photo courtesy of George Williams - drawings of the winery site and design
by clare)